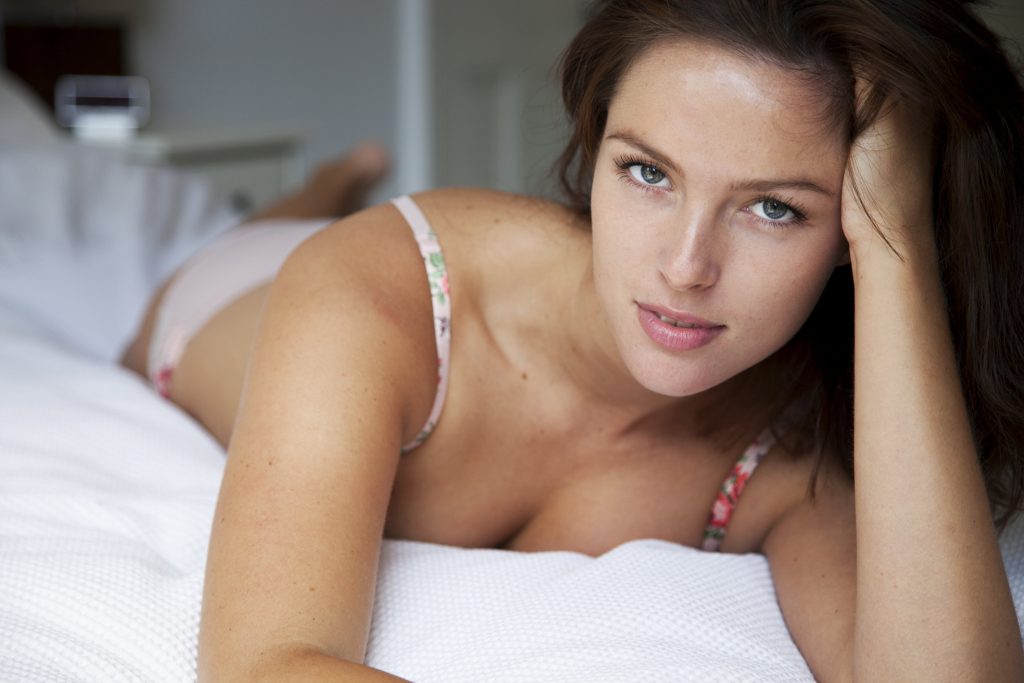 Learn the Secrets of Laser Vaginal Rejuvenation
Problems with your sensual life shouldn't be your secret.  We have answers to many of the issues that affect women whose body might be changing after having children or simply by aging.  We have the solutions for the treatment of stress urinary incontinence, vaginal dryness and pain with sex, vaginal laxity, and the inability to orgasm.
diVa Laser Vaginal Rejuvenation is a next generation laser system with the ability to make dramatic improvements in a woman's sensual health.  As a woman ages, particularly after having babies, their vaginal physiology will change dramatically.  
diVa Laser Vaginal Rejuvenation utilizes the world's first and only revolutionary Hybrid Fractional Laser (HFL) technology.  Laser energy is targeted at the vaginal lining;  the poorly functioning tissue is partially removed and replaced by fresh rejuvenated tissue that is thicker, softer, and more robust.  Sciton stands out beyond any of its competitors in terms of safety and effectiveness.  The HFL technology allows us to customize each treatment to address the patient's intimate challenges and improve her life.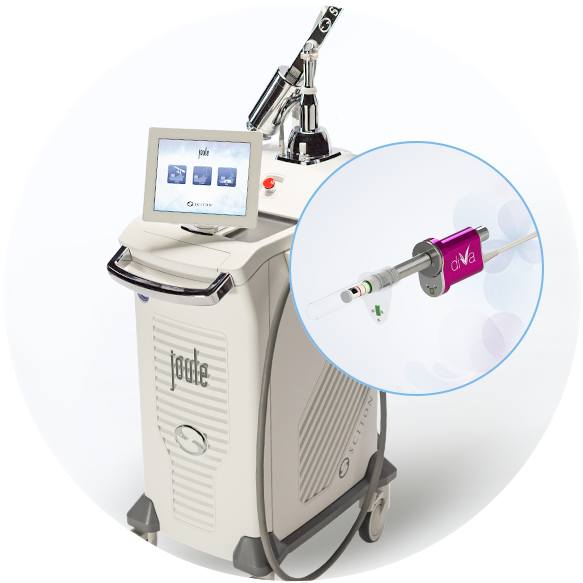 What to expect from the experience to the results is probably the most common question we are asked.  Learn more here about what to expect from your consultation, treatment, and recovery.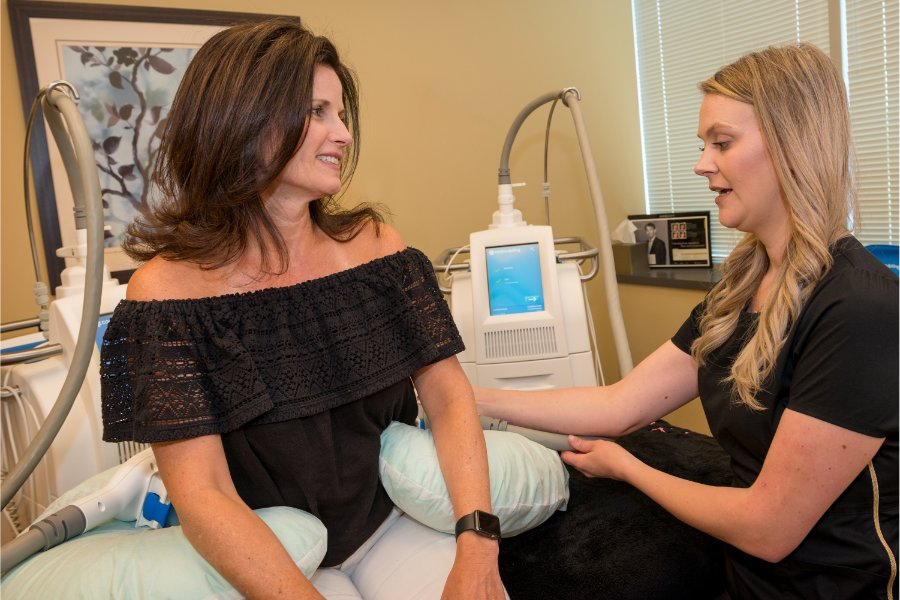 WHY GET YOUR VAGINAL REJUVENATION PROCEDURE AT AESTHETICA?
AESTHETICA HAS BEEN VOTED #1 IN NORTHERN VIRGINIA AND THE LOUDOUN TIMEs MIRROR FOR MULTIPLE YEARS IN A ROW
Aesthetica is one of the premier centers for Laser and Cosmetic Surgery Procedures in Northern Virginia. Meet your Cosmetic Nurses Katy, Angie, Mel, as well as the rest of your Aesthetica Leesburg Treatment Team in Northern Virginia.
WARNING: This media contains sensitive material. Parental guidance is required for younger audiences.
Are You a Candidate for Vaginal Rejuvenation?
Find out if you are a candidate for Vaginal Rejuvenation. Are you bothered by stress urinary incontinence, vaginal dryness, long appearance of the labia, vaginal looseness, or difficulty reaching orgasm because of a decrease in sensation? You might be a candidate for Vaginal Rejuvenation.
diVA Vaginal Rejuvenation
Vaginal Rejuvenation & Labiaplasty REVOLUTIONARY NEW TREATMENTSFOR LABIAS AND VAGINAS The vagina, like every other bodily system, will show signs of age with time. The female vagina and pelvic floor has a variety of unique stresses and challenges including pregnancy, vaginal deliveries, menopause, medical treatments, and hormonal deficiencies.
Chemotherapy can negatively impact the body in many ways. The good news is that these women don't have to suffer any longer. New therapies in the area of vaginal rejuvenation allow women to get their lives back after cancer treatment and feel like new again.
There was a time when genital size was something we talked about with respect to male sexual prowess… that has to some degree changed. Data released by the American Society of Plastic Surgeons found a 39% increase in labiaplasty surgeries in 2016, with more than 12,000 procedures last year. That makes the labiaplasty procedure the fastest growing plastic procedure in the United States.
diVa Vaginal Rejuvenation Treats
Aesthetica has been voted #1 in Northern virginia and the loudoun times mirror for multiple years in a row
diVa treats conditions like Stress Urinary Incontinence, VulvoVaginal Atrophy, Dyspareunia, Vaginal Lubrication, Orgasm & Vaginal Laxity.
It is a quick 3-5 minute procedure that is both comfortable and effective. It uses modern technology to stimulate collagen growth, so the vaginal area is treated naturally. No downtime means that you can come to Aesthetica for your simple diVa procedure during your lunch break and then get right back to your busy life.
Menopause or having children no longer means that your body will never been the same or that intimacy cannot be a priority. The quick and efficient diVa procedure proves that you really can have it all.
It's time to bring back intimacy! Get started by booking a free consult right away. The procedure itself only takes about 3-5 minutes and no downtime!
Follow us on our other platform for more articles, plastic surgery images, and innovations on our social channels
Hours of Operation: M-Th 9am-5pm | Fri 9am-3pm | Closed Sat-Sun